Hello,
My German is terribly bad, so I better write in English.
Hope that is not a problem.
Recently we bought a Mahindra CJ540 ('96) and we are so happy with it, the looks, the driving skills.
It is love on first sight.
And what everyone likes to do for their new love, is buy something.
In this case we are looking all over the world on the internet to find out if there is a way to buy a new softtop, and what the costs would be.
But the Mahindra seems to be as rare as a normal summer in The Netherlands.
These day's it does not matter is the soil is soaked with water, we have a Mahindra!
I'll stop fooling around now and hope one of you can help us with our information quest.
Our CJ540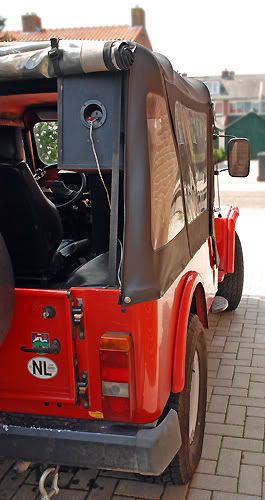 Greetings Lara